Overview of the Moodle resource
New Student Orientation
Are you a New Student at MNU?
If you answered yes, please follow the directions below to access our New Student Orientation. The New Student Orientation provides you with a brief tutorial on using online materials during your time at MNU. The orientation discusses the technology required for participating in online and on ground courses at MNU. The orientation will cover information related to the MNU Portal, how to begin using our Learning Management System (Moodle) and access library and student service resources. Once you have completed the orientation you will have earned a badge which will display on your profile page and a certificate of completion will be emailed to your MNU email address.

Steps to enroll in the New Student Orientation.

Step 1: Select MNU Resources at the top of the Moodle Toolbar.
Step 2: Select New Student Orientation from the drop down menu.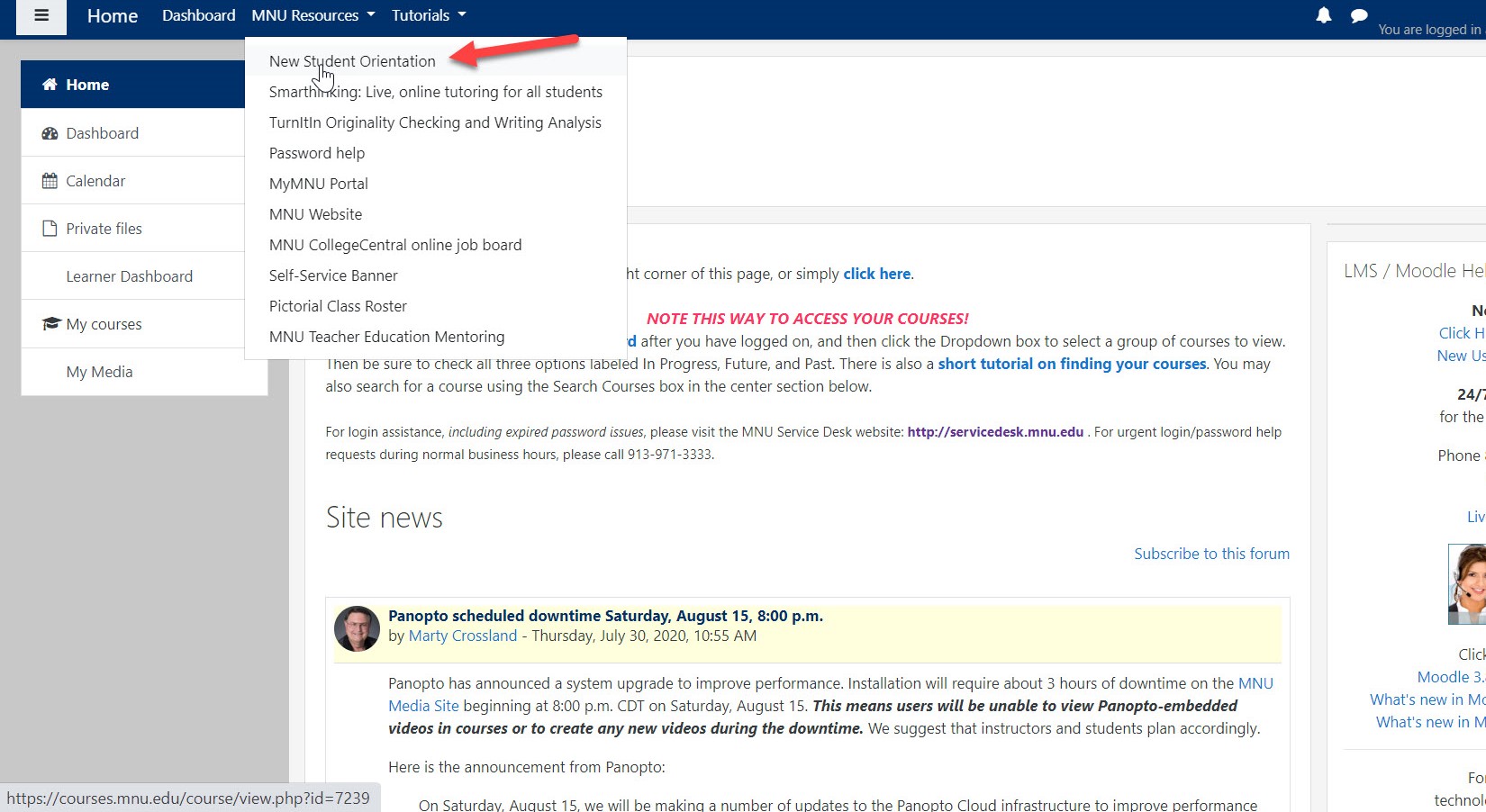 Step 3: Select Enroll Me.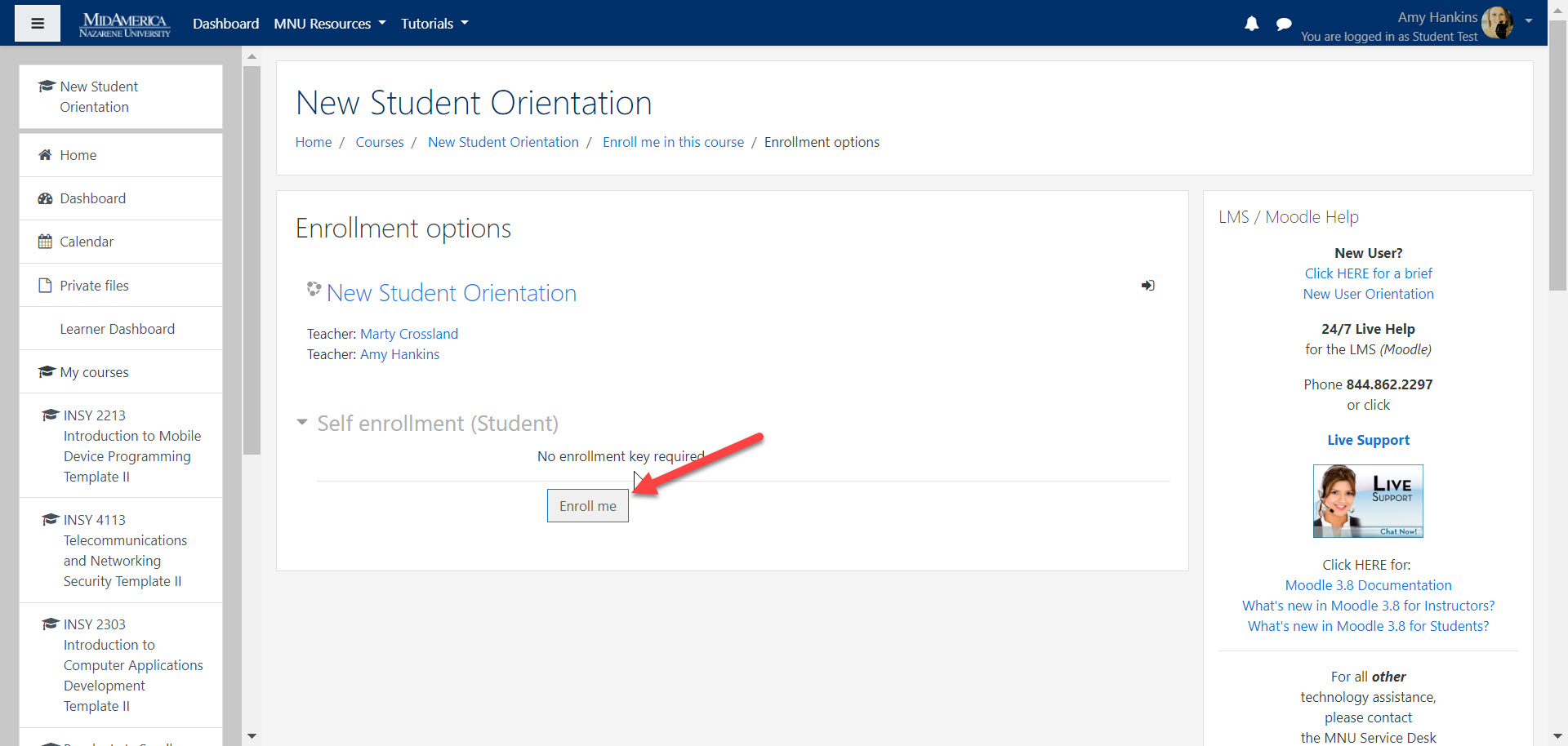 Step 4: Begin Student Orientation Course. To progress through the course complete all activities in each section before moving to the next section. Once all sections are complete you will be issued a certificate to download.